Children, especially the little ones who have never been out of their cities, find farm life fascinating. We bring you some interesting farm activities for preschoolers in the post to help you inspire children to understand the importance of animals and farming.
These activities are great for connecting millennial children with life at farms and engaging them in outdoor activities. Once they try their hands at such activities, they can understand nature from their early years.
Our post includes crafts, outdoor picnics, storytelling, and much more to give them fresh experiences and help them get close to nature. So, read on and try these activities with them during the weekends and school holidays.
20 Farm Activities For Preschoolers
Here are some of the best farm activities for preschoolers to introduce them to farming. You may head out to a farm or practice these activities at home; your little one is sure to have oodles of fun.
1. Animal names
For this activity, you can use animal charts or books having names and pictures. Now let your child browse through these images of farm animals and learn their names, color, appearance, and maybe sounds too.
2. Pig craft
For this activity, you need a blank sheet of paper, a pink color sheet, glue, and a pair of scissors. Draw the outlines of a pig's body on the pink sheet and give it to your toddler. Now, ask them to cut it out and glue the pig's body on the blank sheet. Lastly, your child may write down about each body part.
3. Animal sorting
For this activity, you need both farm and non-farm animal toys. Place two bins adjacent to each other, mix up all the toys, and place them in front of the bins. Now, ask your toddlers to put all the non-farm animals in one bin and the farm animals such as the cow, pig, and sheep in the other one.
4. Farming songs
Learning farm songs is another fun activity that you may try. Play songs such as 'Old MacDonald Had a Farm' and 'Farmer in the Dell.' Let your child sing and dance to these fun tunes while planting seeds in the farm.
Quick tip
A great farm activity is making handprint art of farm animals. Help your children create farm animals, such as roosters, mice, and chickens, with their adorable small fingers.
5. Matching the food
For this activity, you need chart paper. Divide the chart into two halves. On one side, write the names of farm animals. And, on the other side, write the food items they consume. For example, you can write cows on one side and grass on the other. Now, let your child match the names of animals with food items they consume. While you are feeding the animals or collecting eggs from the poultry, you can encourage kids to engage in this activity.
6. Farming lingo
For this activity, you need popsicle sticks with 26 letters stuck on the top. Now, for each alphabet, the child has to come up with a word related to a farm—for example, A for Apple, B for Barn, and so on. Additionally, children can learn tough words such as sowing, plowing, or weeding and their significance in farming.
7. Reading books
Get some cute books for your child on farming that emphasize learning about animals and plants on a farm. You may also get books with 3D layouts that appeal to kids. This allows the children to explore a farm in many different ways without even going to one.
8. The Big Red Barn
Tell the short story of The Big Red Barn to your child. You may also turn this activity into a short performance. Gather a group of children, assign roles and give dialogues to each of them. Now, let them narrate the story of The Big Red Barn.
Quick tip
It would be fun to plan an outdoor mud play for your children and their friends. Set up a water table or plastic tubs with sand and water mixed to make mud. Include little plastic farm animals in the play.
9. Sensory bin
Fill a bag with beans, corns, seeds, miniature toys, and some sand for this sensory activity. Now, blindfold your child and run their hand through the sensory bag. Let them guess what's inside. Furthermore, this activity aids in learning about crops and exploring nature.
10. Farm circle time
In this group activity, introduce the toddlers to farm-related circle theme games such as "The farmer is in his den." You may choose a volunteer to be a farmer. And, all other children have to form a circle around the farmer and recite poems or tell farm stories. Now the farmer inside can tap another child who would come inside the den, and the game continues.
11. The Little Red Hen
Share this exciting story with your toddler. The story revolves around a little hen who plants, nurtures, and harvests the wheat crop all by herself. This story teaches the importance of hard work in a kid-friendly manner.
12. Sheep art
For this activity, you will need some cotton or wool. Draw a sheep on chart paper. Then, let your child cover the body using wool and glue. They may get creative and use multiple colors of wool or just stick to one.
13. Apple tasting
Take the kids to visit an apple orchard. Show them various types of apples and how they are grown. Let them run around, pluck and taste some apples for a wholesome experience. This activity also helps in learning about food sources and improving a child's motor skills.
14. Sweet corn sensory play
Make a sensory box and fill it with sweet corn. Now give your child a bamboo scoop, a tiny bag, and a toy truck. Let the children pick up fresh corn using the scoop and load it in the mini-truck, and put the rotten corn into a bag. This activity also helps in the improvement of their motor skills.
15. Farm printable pack
The farm printable pack usually contains stickers of animals, crops, fertilizers, and more. Ask the children to draw a farm field on chart paper. Now use these stickers to complete the project. Voila, your farm is ready!
16. Farm outing
For a fun outing at a farm, grab a picnic basket and load it with snacks, juices, and a mat. You may also carry your child's favorite toys. At the farm, let your child stroll around and have fun interacting with farm animals under your supervision.
17. Farm playdough
Give the children some play dough or clay and ask them to mold it into farm equipment such as a tractor, a scoop, a plow, and farm animals such as cows and sheep. Ask them to create farmland by adding trees and a clay farmhouse. If your children enjoy playing in the mud, they will likely find this activity equally enjoyable.
18. Growing vegetables
For this activity, you will need some seeds, pot, mud, and water. Let your child plant these seeds into various pots, add mud and water to nourish them. Let them take the responsibility of regularly watering and nurturing these saplings. You can encourage them to pick seeds of any vegetable that can be grown quickly at home, and teach them the process of making compost at home as well. This activity can also help them understand the importance of gardening and harvesting.
19. Painting a farm
Head to the nearest farm with your little one. Ask them to carry their watercolors, brushes, and drawing book along with them. Now let your little artist paint the farm using their creative perspective.
20. Farm storytelling
Ask the children to prepare a 2-minute story about a farm for this fun activity. They can get wild and creative with their narration. This activity can help improve their speaking, listening, and language skills.
1. What are some benefits of farm activities for preschoolers?
Children learn about where their food comes from and how to care for animals through farm-related activities. Also, it teaches children to be responsible and aids in developing their problem-solving and life skills. Lastly, it teaches them to appreciate and feel compassion for animals.
2. What are some important safety considerations for farm activities with preschoolers?
Some safety guidelines to keep in mind when visiting a farm with children are to keep them away from any hazardous area, avoid direct contact with animals without adult supervision, and follow other general farm rules. When doing farm activities related to cutting or using plants, make sure scissors have blunt ends, and the plants are non-toxic.
3. How can we teach preschoolers about the different seasons on a farm and the work that needs to be done during each season?
Set up a sensory table using artificial snow or dried leaves to reflect each season. Use storytelling, songs, and imaginative play to demonstrate farming activities such as planting, watering, harvesting, and caring for animals. Use visual aids such as pictures, posters, or flashcards to depict the four seasons. Include images representing the weather changes, plants, and farm activities associated with each season. Organize a field trip to a local farm to help children experience farming activities first-hand. It will make learning about seasons more enjoyable.
4. How can we incorporate farm-themed storybooks into preschool lessons?
You can utilize farm-themed storybooks for diverse activities. Encourage children to reenact the story using props or puppets. Alternatively, they may engage in imaginative play by setting up a farm-themed area with toy animals and tools.
5. What are some farm-themed songs and rhymes that can be used to engage preschoolers?
Old Macdonald Had a Farm, "Hickety, Pickety," "Baa Baa Black Sheep," "The Animals on the Farm," and "Five Little Ducks" are some farm-themed rhymes and songs that allow children to imitate the sounds of different farm animals and learn the concept of farm and farm animals. These rhymes also involve singing and dancing, which makes learning fun for children.
6. How can we teach preschoolers about the different tools and machinery used on a farm?
Use picture cards featuring various farm tools and machinery to help children know about each tool and its function. You may also organize a sensory bin or table with toy replicas of tools and machinery, allowing children to play with them and explore their purpose. Educational videos and field trips are more methods to help children learn about different farm implements in a fun and engaging way.
Introducing farm activities for preschoolers is not just exciting and engaging but also educational and inspirational. These activities can help develop children's gross and fine motor skills while also making them aware of how food grows and arrives on their plates. Engaging children in activities such as singing farm songs, reading farm stories, and making crafts may help them understand the concept of farms and the activities that take place there. Above all, farm activities allow children to appreciate a farmer's efforts and be grateful for their food.
Teaching your young children about farms and farm animals is a good idea as they may find it fascinating. It can also be educational, improving the toddler's knowledge. So, check out the infographic below for enjoyable and educational farm activities you can do with toddlers and preschoolers to teach them about farms.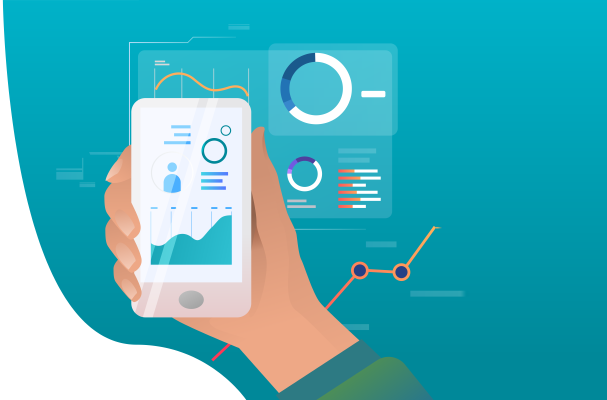 Key Pointers
Teach your children about farm life through fun activities, such as animal sorting and food matching.
They can learn different aspects of farming with the word game, "farming lingo."
Go for a day out at the farm with the children so they can enjoy it to the best.
Growing vegetables, narrating some gripping farm stories, and many more activities to try.
Let's explore the farm with 16 fun activities for preschoolers! From making animal masks to playing in the hay, there's something for everyone.
Was this article helpful?
The following two tabs change content below.