Introducing unique bulletin board ideas for preschoolers to your children can help boost their creative and artistic abilities. And as a bulletin board is available in almost every classroom, it becomes easy for children to try their hands on these ideas any day.
Working on the attractive board can improve their fine and gross motor skills and hand-eye coordination. It can also help children develop interest in crafts and painting. It can also help them plan their schedules and stick to them. So, read this post to get some creative ideas to motivate your children to use the board and reap as many benefits as they can.
20 Bulletin Board Ideas For Preschool
Here are some fun and interactive bulletin board ideas for preschoolers that also aid in the development of their fine motor skills.
1. Butterfly study board.
Learning the life cycles of various insects could be not only informative for a preschooler but also very engaging. You can either take an example of a butterfly or a frog and show the entire process from a pupa to an emergence of a butterfly and pin it to the bulletin board. All you need for this activity is some paper, scissors, glue, crayons, and glitter.
2. Sun study board
This is an interesting activity that would need cutouts of the sun and clouds. For this activity, you need to ask the toddlers to observe the sunrise and sunset. Throughout the school day, it is easier to observe the movement of the sun. Instruct the children to keep a watch on the timing and direction of sunrise and sunset at home and pin the ultimate result to the board.
Quick tip
You can also make a similar illustration of the phases of the waxing and waning of the moon.
3. Study the profession
This activity barely requires any material. Discuss various professions that exist. Now grab newspapers, magazines, or material from the internet. Print, cut, and then stick images of these professionals on the board. This boosts a child's knowledge about career options and professions they can take up later in their lives.
4. Self-picture activity
For this activity, you will need pictures of each student in the class. Paste each of their pictures on the board with some space left to add stars later on. The stars act as a reward for when the child excels in any activity. This induces a sense of healthy competition amongst peers and pushes them to do better.
5. Envelope board
Pick out an envelope for each child, let them color, and pin it on the board. Then, either daily or weekly, you can add stickers and creative printouts of cartoons and animals in the envelope opening. You can even start games around this by dividing the children into groups and choosing the best envelope by the end of the week.
Quick tip
You may also add words of appreciation in the envelopes for the kids to read.
6. Candy board
Who doesn't love sweets and candies! For this activity, you will need paper, scissors, glitter, and lots of crayons. Cut out the paper in various candy shapes and let the child color them. You can then douse them in glitter, making it a fun classroom activity. You can encourage the children to try their hands at storytelling by giving the candies names and developing their characters and stories.
7. Sunflower activity
For this activity, take the toddlers to visit the sunflower field. Ask them to observe the beautiful flowers around and draw them on a sheet of paper. Once you are back, pin all the cute sunflowers to the board.
8. Jigsaw bulletin board
This bulletin board gives an idea to the students that they are all different, having individual identities, but fit so well as a team. Jigsaw bulletin board gives a creative display in the classroom for the students to decorate, add photos, and color the puzzle pieces.
9. Rainbow bulletin board
The colorful decor on the walls of the classroom inspires kids to be creative. Small cutouts using different colored papers can be glued together to create a fun atmosphere. The students instantly feel welcomed once they find their names on the rainbow bulletin board.
10. Kite cut-outs
As the wind is blowing and the sky is clear during spring, you must take the opportunity to teach the toddlers kite flying. Looking at the kites will be amusing for the toddlers. So, hand over a colorful kite to each toddler and teach them how to soar their kites high up in the sky. Now ask them to make their own paper kites and pin them on the board.
11. Books
Let every child pick a book of their choice. It can be any book that they enjoy reading. Now let every child print the cover page of these books and pin them to the board. This encourages both avid and non-avid readers to take up a new book.
12. Favorite animals
Cutouts of each child's favorite animal can be pinned on the board and their features mentioned. This will help children learn about different animals and broaden their knowledge of the animal kingdom. It can be birds, land animals, or sea creatures!
13. A giant tree on the board with a planting activity
This is a fun craft activity for kids to learn togetherness and have a sense of belonging. For this, you will need green and brown color paper, a cutter, paint, and a sharpie. Give each of these items to the kids and ask them to make a big tree on the board. Each of the branches can have their names on it. Also, they can be given saplings to plant, connecting them to nature.
14. Butterfly project in class
For this activity, take the toddlers outdoors and ask them to observe the butterflies around them. Give them a sheet of paper and crayons and ask them to draw the mesmerizing spring butterflies that they see around them, then add each of these drawings onto the bulletin board.
15. Socializing activity
For this activity, you will need a pencil and a sheet of paper. Now, let each child pick a friend from the classroom and get to know them. Then, ask them to write ten things about their new friend and pin their sheets to the board.
16. Different seasons in a year project
For this activity, you will need some gray, blue, yellow, and green wool, paper, sharpie, and glue. Divide the class into four groups and discuss the seasons throughout the year. Now each of the four groups can draw the weather, the kind of clothes they wear, and the activities they can perform during that season. You could also have the kids stack colored wool for each season onto the paper.
17. Hot air balloon board
For this activity, you need paint, colored paper, and scissors. Have the children cut out hot air balloons using their favorite colored paper and glue them. You can then write each of their names on the hot air balloons and stick them on the bulletin board. Engaging kids in such interactive sessions will help them grow creatively.
Quick tip
You may also paste the photographs of the kids on the brightly colored balloons for added fun.
18. Flowerpot bulletin board
This one is for the gardening enthusiasts. For this activity, you will need crayons, paper, and glue. Ask the children to draw a flower and color them using their favorite colors. Now make a flower pot and pin it to the board. Lastly, ask each child to bring their flowers and place them on the pot, giving it a colorful bouquet look.
19. Crayon bulletin board
For this activity, you will need a sharpie, printed cut out of crayons, scissors, and glue. Now ask the children to color the crayon cutouts and write their names on them. Let every child pin their crayons to the board.
Quick tip
You can make the kids dip their palms in paint and make a handprint on a large sheet of paper. Then, write the students' names on their handprints and put the sheet on the bulletin board.
20. Festive board
A classroom can consist of children from different ethnicities who celebrate unique festivals. This will help the students interact with each other, developing awareness and sensitivity to each other's cultures and practices. They can put images of people dancing and singing to make the poster more attractive. Not let every child write about a festival each on craft papers and pin them to the board.
1. What is the purpose of bulletin boards in the classroom?
Bulletin boards do not just enhance the visual side of learning, but they also help educate children about specific information and display children's work and achievements that help in uplifting a child's morale.
2. What makes a bulletin board attractive?
Bulletin boards are appealing as they reflect the creative abilities and skills of students in a class or school. Moreover, bulletin boards with artworks, educational posters, colorful designs, and boundaries could catch the attention of students and any person passing by.
3. How can bulletin boards be used to support learning and development in preschoolers?
Bulletin boards are an important tool that helps teachers teach and make the classroom look nice. They can teach kids about holidays, seasons, different things, shapes, and colors, or just for fun. Let's say you're studying different animals. You can make a special board with sections for different places where animals live, like the desert, ocean, forest, barnyard, and more. The kids can put each animal in the right place on the board. You can also add different footprints to match each animal, and the kids can try to guess which animal made each footprint.
4. What types of information or visuals are typically included on bulletin boards for preschoolers?
Preschool bulletin boards usually have pictures and things that teach letters, numbers, colors, shapes, and weather. They also show what the kids have done and decorate for different times of the year, making the classroom fun and helping children learn.
5. Are there any specific types of materials or decorations that are commonly used on preschool bulletin boards?
Common materials and decorations used on preschool bulletin boards include colorful construction paper, cut-out shapes, letters, numbers, weather symbols, seasonal artwork, photographs, and interactive elements like Velcro or pockets for hands-on learning and engagement.
6. How can bulletin boards be used to promote diversity and inclusivity in the classroom?
By showing pictures and unique artworks from different cultures, a bulletin board can make the classroom a place where everyone feels welcome and included. They can also have cut-outs, infographics, and stories about people of different cultures, skin tones, and identities. This helps everyone feel valued and respected for who they are. Remember to represent these in a non-stereotypical fashion.
7. How can bulletin boards be used to showcase children's artwork and accomplishments?
Bulletin boards can show off the artwork and things children have done well, like a unique gallery. It makes them feel good about themselves and helps create a classroom where everyone supports and encourages each other.
8. What are the different types of bulletin boards in the classroom?
There are mainly four different types of bulletin boards. Child-created bulletin boards show off students' art, writing, and science projects. Decorative bulletin boards are used to make classrooms look nice, with themes for seasons, holidays, or interesting topics. Conceptual bulletin boards help students learn about their subjects using visual aids. Interactive bulletin boards have things to touch and play with, helping kids with skills like coordination, problem-solving, and recognizing letters, numbers, and colors.
Classroom bulletin boards are effective teaching tools that help children express their ideas using imagination and creativity. These boards may also help to display the concepts taught in the class, making it easier for children to understand and remember them. It can also be used to put up a creative notice for upcoming events such as field trips, nature walks, art projects, water play, sand play, and similar activities. This unique list of bulletin board ideas for preschoolers help make their classrooms more attractive and welcoming. Encourage children to share their opinions on various topics, such as books, favorite animals, or seasons, and display their thoughts on the bulletin board. It will surely light up their faces with excitement.
Infographic: Unique Preschool Bulletin Board Ideas
Arts and crafts play a major role in children's development and learning. Also, it is known that visual presentations inspire and encourage children to learn and absorb information quickly. So, use our creative ideas from the infographic below to transform the plain bulletin board into an interactive and colorful one.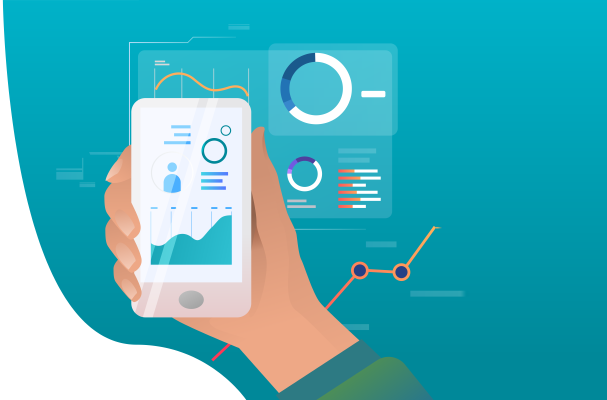 Key Pointers
Engage preschoolers in creating the life cycle of insects and displaying it on the bulletin board.
Encourage healthy competition by putting children's pictures on the board and placing stars beside them when they achieve something.
Develop their fine motor skills through cheerful festive themes, candy boards, season projects, and more interesting ideas.

Watch this interesting video on creative bulletin board ideas for preschool and classroom decoration! Let's get creative and make our classrooms look amazing!

Was this article helpful?
The following two tabs change content below.