It is important for teens to have some hobbies. A hobby helps in relieving stress and, if nurtured, can serve as a fun relaxation activity too. Drawing is a great pastime for tweens and teens. It is cheap, accessible, and there is no limit to creativity. They can explore the entire universe and beyond with the help of their art.
Here are some of the simplest drawing ideas for teenagers to try and fall in love with the art form.
15 Simple Drawing Ideas For Teenagers
Regardless of your teen's interest, there is something for everyone on this list. Ready to explore some fun drawing ideas for teens?
1. Tessellations
Tessellations hold a unique attraction amongst teenagers and adults alike due to their repetitive geometric patterns. If your teen loves math, they will be glad to draw tessellations in their free time.
Start with basic shapes such as squares, rectangles, cubes, hearts, triangles, and circles, then move on to complicated shapes. There is no limit to the shapes they can try. From flowers to fishes, try any shape and keep repeating it throughout the page. Apart from being a mathematical activity, it is a sort of meditative art form that can calm your teen.
2. Balloons
Balloons are one of the simplest things to draw. Even if your teen lacks an artistic bent of mind, they can manage to draw a balloon. Start with the regular round balloons and move on to different shapes and sizes.
When they are done with a page full of balloons, they can fill them in with colors of their choice. This simple drawing idea is great for teens because there is no pressure on them to deliver a perfect image (balloons come in all shapes and sizes, after all). It also helps them overcome their inhibitions and start experimenting with other ideas.
3. Zentangles
Zentangles are the new rage in town. Zen means meditation to achieve peace of mind. They are stunning pieces of art that double up as meditative forms. However, these beauties are pretty simple to make. In fact, even preschoolers and young children can draw zentangles.
Zentangles are usually drawn on white paper using a black pen. You may make different shapes using repetitive strokes and color-filling techniques to create masterpieces.
4. Shadow drawing
This technique of drawing lets the teen draw their favorite shapes without the pressure of going wrong. If you have a window with good light or a strong, steady light source, you can encourage your teen to draw using shadows.
Place an object on a sheet of paper in such a way that its shadow is cast in sharp detail on the paper. Trace the outline of the object to get the basic shape, and then proceed to fill it in any way. Though it might sound limited in the beginning (as you can use only the things you already have), shadow drawing can be used to create interesting abstract shapes using multiple objects.
5. Mandala
Mandala drawing is similar to zentangling. Though it is of religious origin, it has been used as a meditative drawing technique in recent times. In ancient Buddhism and Hinduism, it was used to represent the cycle of life.
Though Mandala drawing is similar to zentangles in the aspect of drawing on white paper with a black pen, it requires precision. You need to use certain tools and measurements to draw a perfect Mandala. This meditative experience of drawing a mandala can also help teens in stress.
6. Rangoli
Rangoli is an Indian art form that requires drawing various shapes using rice powder. Usually, these shapes are drawn at the entrance of the home. Rangolis are a simpler variant of Mandala drawings.
You can recreate these drawings on paper using various colored pencils or markers to give them a colorful and vibrant look. Though Rangolis are traditionally congruent, patterns are also in vogue.
7. Perspective drawing
Though it sounds tough, these are one of the easiest teenage drawing ideas. All you need to do is to decide an arbitrary point on the sheet of paper as the horizon. From that point, draw faint lines in various angles, directing them to the edges of the paper. This is called the one-point perspective.
Once these lines are drawn, draw different shapes on these lines to make perspective drawings. Start out with simple buildings and cubic shapes. Proceed to make landscapes. The teenager may also progress to two-point or atmospheric perspectives.
8. Animal drawing
Though drawing animals sounds tough, they are pretty simple to draw. There are a number of YouTube tutorials that teach drawing animals using grids. Teens can draw any animal, be it a dog or a dragon. The sky is the limit.
With some practice, they can stop using the grid and start drawing freehand. They can also include various other animals in their sketches and start drawing mythical animals such as centaurs or unicorns.
9. Exquisite Corpse
This drawing idea is nothing like its name. In fact, it is a super fun activity that anyone can try. It results in everybody laughing out loud. The best part is that you don't even have to be a good artist to make these drawings.
Take a sheet of paper and fold it into one-thirds. Mark the sides in three equal lengths and cut each flap. Do not cut the center part. Fold the flaps over the center part and place them in front of you. In the upper portion, draw three different heads, one on each flap. Similarly, draw torsos and legs in the middle and lower flaps. Open and close the flaps randomly to create funny images.
10. Animation
Give wings to your child's imagination with animated images!
All you need is a sketchpad, pens, and a storyline. It may be as simple as a ball bouncing off the page. Once you have the storyline, start by drawing the first image on the last page. The next drawing should be slightly different from the first drawing. With some practice, you will know how much change you can incorporate into a page. Once all the drawings are done, flip the pages to be amazed by your animation.
11. Abstract drawing
Abstract drawing is a set of straight or curvy lines on the canvas. These designs do not have any specific pattern, form, or color scheme. As the name suggests, it is completely abstract. Your teen can draw as they please.
As these drawings do not follow any set patterns or do not have any rules, they give your teen the freedom to experiment. In fact, abstract drawing can lead your teen to seriously consider drawing as an outlet for their feelings. The objective of this idea is to give your teen a meditative and relaxing experience as there is no pressure whatsoever regarding the outcome.
12. Doodling
If your teen is a cartoon fanatic, they might enjoy this drawing idea. Doodling has been in existence for centuries. It is quite common to see doodles on school books and office paraphernalia (usually drawn during boring lectures or prolonged meetings).
Doodles are a set of lines and patterns that are drawn when you are bored, usually without lifting the pen. But in recent times, there has been a massive change in this art form where people actually create doodles to beautify their homes and offices. From smiling rainbows to flying unicorns, there is nothing you cannot doodle.
13. Melted crayon painting
Though melted crayon painting is often associated with younger children, it is a fun activity for tweens and teens too. As teens are pretty responsible and know their way around hot objects, you can trust them to handle these crayons properly. But, if they need assistance, be there.
Set a hot plate on the lowest setting and place a sheet of paper on it. Now, hold the crayons on the paper until they melt. Then, lift the paper to get the wax flowing in whichever direction they want. If you do not have a hot plate, heat a baking tray in the oven and place the paper over it. It loses heat pretty quickly, so your teen may need some help reheating it.
14. Monster drawing
Monsters come in all shapes and sizes. Some are friendly, while others are not. If your teen is willing to experiment, drawing monsters could be a good idea for them.
The best part of drawing monsters is that they are shapeless, may have any number of limbs, eyes, tongues, and so on. Start from the basic Mike Wazowski from Monsters Inc. He has one eye, a round body, and is pretty easy to draw. Then your teen's imagination is the limit. They can draw heroes, villains and even create epic stories around them.
15. Fruit drawing
This is one of the easiest drawing ideas for teens. For one thing, they are easily available in your home. Your teen can place one in front of them and draw it. They can use fun colors to fill them in. For example, they can color bananas red just for fun.
Once they are done with the basics, move on to the serious stuff. Still-life drawing is a serious art form. In this, you have to actually draw the subject in its true form, including the light reflections and shadows.
With a sketchpad and pencil, we can bring anything to life. Quite literally! Drawing is not just fun, but relaxing too. These drawing ideas for teens are simple and can be attempted by anyone. Is your canvas ready?
The following two tabs change content below.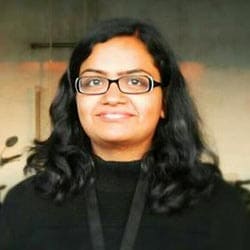 Nisha Bharatan
Nisha Bharatan is a freelance writer with experience in writing health and finance content for various Indian and international clients. An engineer by profession, she also did content marketing courses to complement her interest in writing. Nisha writes articles centered around kids' development, their activities, crafts, games, and fun elements that keep children and families entertained. Her research skills and experience…
more