Problem-solving preschool activities are an essential part of learning, leading to the development of the most crucial skills for your child. Your child's journey between realizing a problem and finding a solution involves efforts, thinking, and patience. What comes in between realization and solution is important to understand, as it is the key to a lightning-fast intellect. The process is the most beautiful part, which is also the beginning of making a new genius for the world to witness. These little minds could one day become billionaires, philanthropists, or someone far more successful.
What Is Problem Solving?
Problem-solving is the art of realizing a problem and finding an apt solution by a series of interconnected thoughts in the cognitive area of the mind
(1) It requires identifying the problem and pondering over the causes and attempting to chalk out the reason. The next step would be to find a solution out of the many alternatives. Identifying the causes of a problem would involve some deep thinking, which can benefit a child's growth.
What Are Problem Solving Skills?
Problem-solving skills are what every child needs to survive in this world. A few problem-solving skills are analytical thinking, logical reasoning, lateral thinking, creativity, initiative, persistence, negotiation, listening skills, cognitive skills, math skills, and decision-making. Good communication skills are also important as they improve the self-esteem of your child.
Why Is Problem Solving In Preschool Important?
As parents, you may not want to fill your child's minds with every problem-solving ability. But you must trust the process, as it is the most important phase of life, and they are learning new things every day.
During preschool, they are constantly interacting with friends and surroundings. They come across various problems and learn from them. The best part is that it will be effortless for them to pick up these skills faster as they are in their learning stage.
Also, the earlier they learn, the better it is (2)
Children in preschool are introduced to the realm of creativity and imagination through stories and poems. It will be the perfect time to enhance their creative abilities.
Children usually try to ignore things beyond their understanding. But problem-solving skills might help them see things differently.
Developing problem-solving abilities can help them take new initiatives.
How To Teach Problem-Solving Skills In Preschoolers
Making them listen with patience and willingness is a skill that will help them comprehend what you teach them. Here are some steps that you can follow:
Teach them how to approach a problem in a practical way. Allow them to explore and find solutions by themselves.
Make them do simple household chores in their own way. And, there is no right or wrong style to it.
Every kid is unique and has a different pace of learning. A teacher/ parent will have to observe and analyze the best way to teach them.
Usually, the first step would be to identify the problem.
Once they find solutions, tell them to evaluate the pros and cons. And choose the best solution.
Teach them to take failure positively.
Encourage group activities as children tend to be active when their peers are along.
12 Problem Solving Activities For Toddlers
You may try several problem-solving activities at home. We have listed some of the best activates here:
1. Simon Says
One of the children becomes Simon and gives commands. The rest have to follow the commands and enact only when they hear 'Simon says' at the beginning of the command. If anyone acts when the words 'Simon says' is not told at the beginning, then that particular child is out. This game will improve listening skills and response time.
2. Tic–tac–toe
The game teaches decision-making and the cost of consequences. This game involves two players. One player has to mark X anywhere on the tic-tac-toe, followed by another player marking O. The idea is to make a horizontal, vertical, or diagonal line with either three X's or O's. Both players have to stop each other from winning. Sounds fun, right?
3. Treasure hunt
Divide the children into groups and give them clues to find hidden objects. Activities such as treasure hunt evidently improve their problem-solving skills and induce the idea of competition.
4. Puzzles
Puzzles can make a child think out of the box. They can develop a child's logical reasoning. Arranging the crumbled pieces will surely improve their level of patience.
5. Hide and seek
Playing in a group can make them less shy and socialize with others. And, with hide and seek activity, children can learn devising strategies, escaping from a troublesome situation, and various other skills.
6. Sorting together
Give them various toys, pieces of clothing, or other random objects at home and some bins. Now ask your child to sort and place everything in the right bin.
7. Spot the difference
Show them printouts of two similar pictures, with one picture having some differences. Ask them to spot the differences. This helps in actively improving their concentration and attention to detail.
8. Matching animals with sounds
Play sounds of various animals and let the children guess their names. You can also take them to an animal farm where they can observe their behavior. This activity may improve their sound recognition ability over time.
9. Drawing
Give your child a blank canvas and some paints or color pencils. Let them get creative and produce a masterpiece.
10. Memory games
Memory games can improve a child's retaining capacity. One such game is to sit in a circle and play "Chinese Whisper." In this game, kids sit in a circle. Each of them has to whisper a word in their peer's ear. The same word, along with a new one, is whispered into the next child's ear. This should be continued till the last child in the circle announces it for all to hear.
11. Fort building
Building forts using toy material, Lego, pillows, or blankets can be fun. During the process of building a fort, children may have to face minor or major difficulties. Overcoming such issues and completing the target successfully helps in the improvement of logical and analytical abilities.
12. Maze
Solving mazes can also help a kid improve their approach towards dealing with problems and dead ends. It will enable lateral thinking and thinking out of the box.
A toddler can learn problem-solving skills in their daily life activities too. You may make them observe how you prepare their milk or finger foods. Take them with you for grocery shopping. Make them play in the park without your help or make some friends there. Each day is an opportunity to learn but remember, do not put undue pressure on them. Children are natural learners, and they will do good with their skills.
References:
MomJunction's articles are written after analyzing the research works of expert authors and institutions. Our references consist of resources established by authorities in their respective fields. You can learn more about the authenticity of the information we present in our
editorial policy
.
The following two tabs change content below.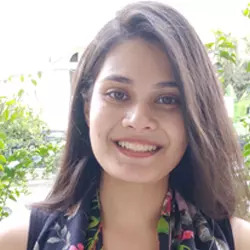 Manjari Srivastava
Manjari Srivastava is a graduate of psychology. She also holds certificates in Basics In Clinical Psychology and Identifying Early Signs Of Psychosis In Adolescents And Young Adults.  Previously, she volunteered with an NGO specializing in positive psychology, where she took up individual counseling sessions for students. She also taught English to underprivileged children and helped them with their studies. At MomJunction,…
more