There are compelling valid reasons, actually, a handful of them, for introducing cutting activities for preschool. It is necessary for their cognitive and physical development as it helps to condition their minds and muscles to take up other important tasks in the future with better efficiency.
Why Is Cutting Important For Preschoolers?
Scissors are the real sorcerers, which have the ability to improve your kid's cognition and fine motor skills with safe and regular practice. Preschool cutting activities improve the child's motor learning, which is required to handle small objects, like holding a pen or picking a needle. Continuous usage of scissors will develop the muscles of the hands and eventually strengthen the toddler's mind and body. Cutting with a pair of scissors enhances bilateral coordination, as one hand holds the scissor, and the other holds the object being cut. This will help them perform better in situations requiring both hands. For example, activities like catching a ball require these skills.
Any form of preschool cutting activity also improves visual-motor skills, a very important skill that is often overlooked. Eye-hand coordination is vital for using a pen, moving things, etc. This also gives them the opportunity to work on their tactile spatial awareness.
How Do You Introduce Scissors To Preschoolers?
Usage of scissors can be dangerous. Hence, proper guidance and care will keep the little ones away from the danger that can be caused by a cut. When they are handling a harmful object with diligence and care, they will develop awareness about the risks that come with it, which develops a sense of responsibility at a young age (1).
For beginners, you may get a small scissor that is not too sharp.
If you don't want to take the risk initially, you can opt for plastic scissors. They can be used to cut playdough or clay.
Then, once you are confident, you can introduce them to the real scissors. Before you hand them the real scissors, make sure they have developed hand muscles that are ready for fine activities.
However, if you are unsure about their ability to use or open the scissors, do some strength-enhancing exercises, like punching holes using a punch machine.
Also, they should have a good sitting balance, as they have to balance the object with one hand and cut with another.
Always teach them to cut the paper in the opposite direction, i.e., away from the body (2).
It is vital that they perform any cutting activity only under adult supervision.
How Do You Teach Cutting Skills To A Preschooler?
Teaching preschoolers cutting skills requires a lot of care and guidance.
Demonstrate the cutting by practically using a scissor in the presence of your child.
Next, teach them precautions and make them aware of the risks involved.
Finally, provide them with different objects to cut.
There are a few stages for developing cutting skills. They are (3):
Snipping stage: The children are initially only able to cut small pieces of paper, which is crucial as they are trying to gain control over the scissors.
Continual Cutting stage: In this, the child can cut the paper through. By now, the child has gained enough control over the scissors. If your kid cuts through the paper with ease, appreciate their efforts.
Cutting straight lines and curves: Give them some straight lines to cut; once they have mastered it, give them some curves and shapes. Encourage them to cut, and you may also conduct various activities to keep them motivated.
12 Preschool Cutting Activities
Here's a list of cutting activities for preschoolers that you will enjoy teaching your little wielder of the mighty scissors:
1. Collage
Grab various objects having varying textures, colors, etc., and cut them into different shapes. This will deploy your kid's fine motor skills and creativity. Ask the kids to later stick these shapes on the chart paper, making a collage.
2. Puzzle
For this activity, ask the child to cut a picture into pieces to later stick it back together like a puzzle. Puzzles help in the improvement of the cognitive skills of your child and are entertaining as well.
3. Paper and cardboard
Draw lines or curves and ask the child to cut along those lines. This will improve eye-to-hand coordination. You may use waste sheets of paper or cardboard for this activity.
4. Clay cutting
Your imagination is your limit; one can create any shape with play dough and clay. Ask the child to create shapes or animals. Later, give them plastic scissors that can be used to easily cut through the dough or clay.
5. Grass trimming
Head to your backyard or a park nearby. Let your child play in the grass and feel the texture of it. And, you may introduce the concept of trimming grass using a pair of scissors that is slightly blunt.
6. Straw cutting
Plastic Straws are real fun to cut. Holding an individual straw also helps tune the child's fine motor skills. You can also paste them on paper and ask the child to cut alongside the straws.
7. Paper plates lion
Paper plates can be transformed into lion art. Make a circle in the center and cut several slits around the ring. These small slits around the center of the paper plate appear as the hair of a lion.
8. Tape cutting
Try this fun activity during the Christmas season. Hide gifts under a table and cover all four legs using tape in a manner that nothing can be seen. Now, ask your child to cut through the tape if they want their gifts.
9. Food cutting
In this activity, grab some vegetables from your fridge. You may pick spinach, for instance. Now let your child cut spinach in small batches.
10. House building activity
Create a 2D house by asking the child to cut geometrical shapes and pasting them—the rectangle shape for the wall, triangle for the roof, and small squares for windows.
11. Fan making activity
Teach the child to make a fan by cutting a paper cup's circumference and pasting them to the base circle. Attach a straw, and you will get a beautiful fan that your child may adore.
12. Confetti
Prepare your own confetti for parties by cutting small pieces of paper. Ask your child to cut papers in various colors and textures. Mix them up, and enjoy!
Cutting activities for preschoolers are quite helpful, as they help in making the child's hands sturdy and firm. Preschool is an ideal time to introduce scissors because kids at this stage are quite enthusiastic about picking up new skills. Children tend to pick up skills much faster as they are on a learning spree, and cutting activities will lay down the foundation for future activities.
References:
MomJunction's articles are written after analyzing the research works of expert authors and institutions. Our references consist of resources established by authorities in their respective fields. You can learn more about the authenticity of the information we present in our
editorial policy
.
The following two tabs change content below.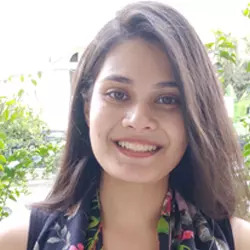 Manjari Srivastava
Manjari Srivastava is a graduate of psychology. She also holds certificates in Basics In Clinical Psychology and Identifying Early Signs Of Psychosis In Adolescents And Young Adults.  Previously, she volunteered with an NGO specializing in positive psychology, where she took up individual counseling sessions for students. She also taught English to underprivileged children and helped them with their studies. At MomJunction,…
more