Did you know the American Academy of Pediatrics suggests that children between ages two and three can be allowed to watch a maximum of one hour a day of high-quality educational programs under the supervision of a parent or caregiver (1). Educational TV shows can help children learn new subjects and improve their listening, vocabulary, and social skills at the same time.
Here is a list of educational TV shows for toddlers and preschoolers that might be beneficial for them.
21 Educational TV Shows For Toddlers And Preschoolers
1. Peppa Pig
Peppa is an outgoing pig who goes to the preschool. Along with her brother George, she participates in various energetic activities, which help them learn something new and interesting every day. She also has a lot of fun playing with her family and friends. Peppa pig teaches children to be thankful while improving their language skills on the other hand.
Available On: Netflix
2. Sesame Street
Sesame has been a long-time favorite among toddlers and preschoolers. It combines live-action, sketch-comedy, animation, and puppetry. In this show, Big Bird leads a cast of characters and helps in teaching numbers, alphabet, and colors. This show also helps develop ties of friendship and good behavior through their fun and interactive lessons.
3. Beat Bugs
With the help of songs made famous by the beetles, this story talks about the adventures of five friendly bugs who learn big lessons about the world around them, all from the comfort of their backyard.
Available On: Netflix
4. Mickey Mouse Clubhouse
Mickey Mouse, Donald Duck, Minnie, Pluto, and their other clubhouse friends go on various adventures each day and learn many important lessons about day-to-day life. Watching this show may help your child develop their vocabulary and analytical skills. It also involves games related to math skills and shapes.
Available On: Disney+ Hotstar
5. Bob The Builder
To solve various problems while keeping a positive attitude and getting things done on time, Bob the Builder and his friends dig, haul and build together, all while helping each other out in the process. This show may motivate your child as well to build things independently. As a result, it helps improve their motor skills and also encourages teamwork.
Available On: Prime Video
6. The Octonauts
This show is a bonafide adventure series that your children may get hooked to. The Octonauts live under the sea in their Octopod, which serves as their home base. They are a team of undersea explorers who are always ready to dive into action and explore new underwater worlds, rescue amazing sea creatures, and protect the ocean. This show is designed to educate children about ocean life and the environment.
Available On: Netflix
7. The Magic School Bus
The magic school bus is an animated television series for children based on the book series of the same name written by Joanna Cole and Bruce Degen. The story follows Ms. Fizzle and her class on field trips on the magic school bus. Magically transforming into a plane, train, submarine, or spaceship, the bus carries Ms. Fizzle and her students on various interesting adventures and teaches them about science. It also teaches them that it is okay to make mistakes while learning.
Available On: Prime Video
8. Blippi
Blippi is an energetic character that jumps off the screen and has a goofy persona. While exploring various objects such as trucks, zoos, animals, and space, this show teaches children about numbers, colors, shapes, and words.
Available On: Netflix
9. Bubble Guppies
Bubble Guppies features the adventures of six fish-tailed kids – Molly, Gil, Oona, Deema, Nonny, and Goby. These little kids attend classes in an underwater school. Along with Molly, Gil, Oona, Deema, Nonny, and Goby, your children will also learn about various subjects such as maths, science, and literacy. Your child might also learn the value of friendship, honesty, hard work, and teamwork as they follow the bubble guppies on their adventures.
Available On: Prime Video
10. Daniel Tiger's Neighborhood
Daniel Tiger's Neighborhood features a four-year-old tiger called Daniel who puts on his red sweater every day, ties his shoes, and invites a new generation of preschoolers into his make-believe neighborhood to share his experiences. The key impact of this show is the constant repetition of songs helps toddlers remember behavioral cues without the need to downplay any feelings they may be experiencing.
Available On: Netflix
11. Ask The Storybots
The story bots are curious little creatures who live inside a computer and are tasked with the job of answering questions that children are usually curious about, such as, "What makes night happen" or "why is the sky blue." Together, these little bots live across the world and keep making new friends along the way.
Available On: Netflix
12. The Cat In The Hat Knows A Lot About That
This show aims to promote children's literacy in science. It follows the magical adventures of 6-year-old kids Nick and Sally, who travel the world with the Cat in the Hat, as their guide. As they travel in the Cat's customized vehicle, the Thinga-ma-jigger, who can float, fly, drive and even ski, learn about natural science, visiting the rain-forest, the bottom of the sea, and all places in between. This show helps answer questions about natural science simplified and teaches them about seasons, habitats, animal behavior, and more.
Available On: Prime Video
13. Tumble Leaf
Fig, the blue fox, and his friends go on various adventures and learn how various concepts work in the world. The virtues of friendship, cooperation, and kindness are present throughout the show.
Available On: Prime Video
14. Word Party
Word party is a unique concept that is highly engaging for toddlers. This show can help your child in building their vocabulary and learning the language independently.
Available On: Netflix
15. Elinor Wonders Why
Elinor wonders why, features the adventures of an observant and curious bunny rabbit named Elinor and her friends Ari, a bat, and Olive, an elephant. This show aims to encourage children to ask questions and find answers using science. It allows them to experience the joy of discovery and learning something new.
Available On: PBS KIDS
16. Blue's Clues
Host Steve Burns welcomes his preschool audience to the Blue's Clues house, where his animated puppy Blue helps find three clues to something they are trying to figure out. Blue's clues treat its viewers as active participants and make them an integral part of every episode. It also helps them develop their reading skills and improve their concepts regarding shapes, colors, numbers, etc.
Available On: Prime Video
17. Super Why
Super why is designed to help children learn through interactive story adventures. It teaches preschoolers key literacy skills, including letter identification, spelling, and reading comprehension. In addition, it may also improve letter and word recognition speeds in children.
Available On: PBS KIDS
18. Timmy Time
Timmy is a little lamb with a lot to learn as he heads off to nursery school. As he was the "only lamb," he's had his way most of the time, without having to consider anyone's feelings or thoughts. But when he goes to Nursery, a cozy little school in an old farm building nestled in rolling hills, Timmy will be faced with a situation where he would have to learn taking others' feelings into account.
Available On: Netflix
19. Peep And The Big Wide World
Peep is a newly hatched chicken who goes on daily adventures with his friends Chirp the robin and Quack the duck. They live in a large urban park they call "the big wide world" and is the setting for all their lessons. Peep learns specific science concepts on his travels, while the series also incorporates real kids playing and experimenting in each of their big wide worlds. This series helps give wings to the innovative idea of teaching science and math to preschoolers.
Available On: Prime Video
20. Llama Llama
From learning to share to handling bullies, this little llama is sure to help your early reader understand important life lessons. With silly stories filled with rhyming, sight words, and many lovable characters, your child can follow the adventures of Llama Llama while he meets new friends and waits for mama at bedtime.
Available On: Netflix
21. Dora, The Explorer
An eight-year-old girl, Dora, embarks on a journey with her best friend Boots to find something that interests her. This show teaches children how to count, read, share, and be accepting of others. Dora allows her viewers to be a part of her journey and interacts with them by asking questions and stating interesting facts.
Available On: Prime Video
Introduce these entertaining and educational shows to your little ones and watch them learn interesting concepts about their surroundings. Educational shows for toddlers are not just fun for your little one but parents and family as well. Ready to binge-watch a few?
References:
MomJunction's articles are written after analyzing the research works of expert authors and institutions. Our references consist of resources established by authorities in their respective fields. You can learn more about the authenticity of the information we present in our
editorial policy
.
The following two tabs change content below.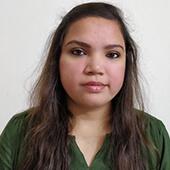 Harshita Makvana
Harshita is a graduate in commerce and holds a PG Diploma in Patent and Copyrights Law from NALSAR University. She has also pursued CA and has more than three years of internship experience in auditing. Her love for travelling has taken her to various parts of the world, and writing the travelogues was what brought out her love for content writing….
more