Achild with attention deficit hyperactivity disorder (ADHD) has a shorter attention span, which could hinder their day-to-day activities. Therefore, after-school activities that can enhance their attentive skills are valuable. In addition, these activities may also help them drain their extra energy and channel it better.
Here, we bring activities for kids with ADHD that can be conducted indoors and outdoors. These activities range from light, fun activities to exhausting yet entertaining physical activities.
20 Activities For Kids With ADHD
To make these games a lot more interesting, you may introduce some props as well.
10 Outdoor Activities For Kids With ADHD
1. Group activities
Activities such as gymnastics, martial arts, yoga, or tennis are a good option for children with ADHD to expend their energy. Structuring such activities also helps them avoid any confusion and provides better access to the activity. Furthermore, these activities form the basis for socializing and forming new friend groups. Start weekly and observe your child's comfort level to create new activities as time progresses.
2. Independent activities
Not just group activities, even independent ventures can help them channel their energy in the right direction. These may include activities such as riding, swimming, or running. Independent activities could be a preferable choice for those children who find socializing and large groups overwhelming. These activities also reflect on improving self-control skills. Set targets on distance or number of laps to make these activities more interesting.
3. Treasure hunt
A scavenger hunt is an activity that provides unlimited access to creativity. Your child can play it indoors and outdoors. You could also club treasure hunt with other activities of your child's choice. It could be a fun way to expel excess energy by including intense activities, such as running or jumping.
4. Trampoline
With safety precautions, a trampoline is an interesting outdoor activity. Side-tracking the basic jumping routine on a trampoline, you could play catch with your child while they are hopping on the mat. You could also have a group trampoline activity where a person sits in the center with arms and knees close to their heart and the rest jump around trying to move their position. Simultaneously, you could also try trampoline basketball if team sports are of your child's interest.
5. Chores
There are several outdoor house chores that can be converted into an activity such as raking and cleaning the garden, washing a car, painting the fence, or even fixing the roof if they are old and worn out. These activities could also aid in teaching them responsibility and discipline. You could also use these activities to connect and bond with your child.
6. Bubble blowing contest
Bubble blowing is a stress-busting experience for children and adults. You may create your soap solution and a blower (which could be an activity on its own) or get a pre-made pack from the market. It is a simple activity, and all that your child would need is strength to blow and pop the bubbles. To make it even more fun, start a competition within the family on who gets to blow and pop more bubbles. You could also check who could blow the biggest bubble.
7. I spy
The game I spy can be played indoors and outdoors. Although the game is simple, it tests your child's descriptive and cognitive skills. You and your child could take turns to find who's hiding. Make running and other deemed physical activities a part of the game to make matters more fun.
8. Puddle jump
If rains soothe your child, then keep their raincoats ready for the next time, as jumping in puddles could be a relaxing activity that they may enjoy. Although it may seem messy, jumping in puddles with no care about the world or staining their dress could be a fun way to blow off the trapped energy. You could also use this nature's therapy session to organize a rain-themed dance party and help them develop their social skills.
9. Water balloon games
There are several water balloon games your child could use to disburse their extra energy. They can participate in games involving water balloons – such as fights, painting, catches, or playing dodge ball with it. The preparations of this game could be an activity too. Fill the balloon with colorful or plain water and let the children practice their throwing skills. The next day, you could also do an activity after cleaning up the trash.
10. Imaginative play
By combining creativity skills and obstacle games, you could create your own imaginative outdoor play for your child. Place any item you or your child could find on the path, and imagination takes the lead. Add in many riddles, with some physical activity in, and your child would be preoccupied for hours fulfilling the rules of the game.
10 Indoor Activities For Kids With ADHD
11. Tune-up the house
Music is therapeutic, and you could use this as a means for your child to express their extra energy. Every time you feel like your child is getting diverted, play some soothing music to calm them down or start a dance party to expend that energy. Dancing to tunes and singing along could improve their focus and vocabulary skills while simultaneously lightening up the house. You could also play their music playlist while they help around the house in cooking or cleaning.
12. Mask tape games
A masking tape could be used in multiple ways to make indoor environments lively. Stick the tape around the house in multiple patterns: zig-zag, straight, or curved to create your obstacle course. Pair these tasks with household chores and physical activities, such as jumping, hopping, crawling, or running for more fun. In the end, you could ask your child to clear up the tape.
13. Balance board
A balance board is a low-investment option for a child with ADHD to release some energy. It doesn't involve a huge setup and is a one-time purchase. A balance board can be found in most children's toy stores and is available online too. All your child needs to do is balance the plank by steadying their feet on this mini-seesaw. Although minimalistic, balance boards help improve posture, cognitive abilities, balance, and sensory skills.
14. Egg race
The egg on a spoon game could be played indoors too, and it is even more challenging this way. Since a house is packed with furniture and fixtures, this simple game could be made into an obstacle course. This game improves their motor skills and balancing abilities.
15. Bubble wrap games
A bubble wrap has been gaining popularity for being therapeutic, and it is not just by popping the bubbles; there are several other ways you could use it to help your child focus. For instance, spread the sheet across the floor and ask your child to pop it with their feet; you could also have a choreographed routine for this activity. These popping sessions would help them navigate their energy levels.
16. Balloon games
There are a plethora of games your child could play indoors using balloons. While blowing them is an activity, other games such as balloon basketball and volleyball are variations you could try. Another variation you could try is hitting balloons while on an exercise ball. If your child is alone and is looking for an independent game, they could engage in bouncing the balloon off the wall or ceiling or playing balloon tennis with it.
17. Hula hoop games
Hula hoops are one-time investments and could be a medium for many games. They are also a great aerobic exercise. The primary activity of hula hooping is fun. After your child has mastered this, you could pair this with simple aerobic exercises. For example, add in more hula-hoops and challenge each other on who could keep the hoop(s) in motion the longest. If you want to make this even more challenging, make hula hooping a part of an obstacle course.
18. Exercise ball
An exercise ball is an interesting prop to help your child focus while letting them blow some steam off. This inexpensive prop is a one-time investment and is versatile too. Even simple bouncing on the ball could be therapeutic. Alternatively, you could ask them to lay the ball on their stomach and see how well they could work on their balancing skills.
19. Word games
You could pair up word games with physical activities. Take the classic word games such as charades, scrabble, and word build, and add a physical touch so that your child stays focused. On finishing two words, they perform a song or play with a jumping rope. You could also have games for the alphabet. For instance, using the alphabet k should follow by an exercise ball. These games could build up their vocabulary and help them stay focused on the play.
20. Arts and crafts
These ideas could never be missed in any activity lists. There is so much your child could do indoors: mandalas, finger-painting, coloring sheets, weaving, model making, etc. Arts and crafts would assist your child in improving their hand-eye coordination, observational skills and boost creativity. You could also try pairing them with physical activities if your child finds sitting around a chair boring.
Here is a bonus tip about these activities for kids with ADHD; although we have classified them as indoor and outdoor games, these activities are entirely customizable. You could tweak them based on your child's mood and preferences. So, find an activity that suits your child the most, and perhaps you could join in too, to further up the fun quotient.
The following two tabs change content below.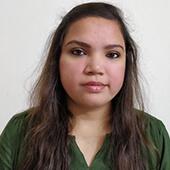 Harshita Makvana
Harshita is a graduate in commerce and holds a PG Diploma in Patent and Copyrights Law from NALSAR University. She has also pursued CA and has more than three years of internship experience in auditing. Her love for travelling has taken her to various parts of the world, and writing the travelogues was what brought out her love for content writing….
more