A pack and play or pack n play is a combination of a play yard with bumper pads that can be used for solitary play and a bassinet. It is called a 'pack and play' because it can be folded and packed into a compact size and carried while traveling/moving from one place to another.
Pack and play has multiple uses, including being a diaper changing station. However, many parents may wonder if it is safe to place a baby for sleep in it. Read this post to know if a baby can sleep in a pack and play and what safety precautions you must keep in mind.
Is It Safe For A Newborn To Sleep In A Pack And Play?
Yes, it is safe for your newborn to sleep in a pack and play since they are made with adherence to safety guidelines set by the Consumer Product Safety Improvement Act of 2008 (CPSIA) (1). Several pack and plays even come with a provision to insert a mattress to make the sleep surface comfortable for the little one.
You must ensure you pick a pack and play that meets the CPSIA standards. You may check the manufacturer's website or contact them directly if you do not find any disclosures on the product packaging. Parents must note that pack and plays are safe sleep surfaces only for babies up to 35 inches tall or 30 pounds in weight (2)
Which Pack And Play Attachments Are Safe For Infant Sleep?
Most pack and plays come with attachments such as a changing station, a detachable bassinet, and a play area at the bottom. The bottom play area can be used for putting your baby for nighttime sleep as it usually has the dimensions of a full-size crib. You may purchase a suitable mattress that snugly fits into the play area. Choose a mattress recommended or sold by the manufacturer of the pack and play.
Some pack and plays come with full-sized bassinets, which fit on top of the pack and play's frame. These come with integrated padding to make it comfortable for the baby to sleep. However, do not place the baby in the full-sized bassinet once they begin to roll. Place them in the bottom play area since it is safer due to the tall mesh walls, which prevent the baby from rolling out. Never place a baby to sleep on the changing station or in a half-sized/compact bassinet.
When Should A Baby Stop Sleeping In A Pack And Play?
Safety guidelines suggest that you stop placing your baby for sleep in a pack and play once they are more than 35 inches in height or weigh more than 30 pounds, whichever earlier, since each baby has a different growth rate (2). These guidelines apply irrespective of your baby's age and gender.
How To Make Pack And Play A Safe Sleep Environment? 
You can ensure your baby's safety in a pack and play by keeping in mind the following safe sleep guidelines (3).
Always put your baby to sleep on their backs as it is the safest position for them to sleep.

Use a tight-fitting and firm mattress at the base or bottom play area of the pack and play. It ensures there are no loose gaps between the mattress and the mesh walls.

Place the pack and play in your room. According to the American Academy of Pediatrics, room sharing could reduce the risk of sudden infant death syndrome (SIDS) by 50% (4). Room sharing also makes nighttime feeding and changing diapers easier.

Do not keep any loose bedding or pillows on or near the sleeping area with intentions to keep your baby warm, as it might increase the risk of suffocation.

Ensure that the pack and play is properly set on a firm surface and the sides are locked tightly before putting your baby into it.

Do not add any extra bedding except the mattress provided or recommended by the manufacturer.
Frequently Asked Questions
1. Can my baby suffocate in a pack and play?
If there are extra pillows or loose bedding in and around the sleeping area of the pack and play, then it might increase the chances of suffocation.
2. Can the baby sleep in a pack and play without a mattress?
It is not advised to put your baby to sleep in a pack and play without additional bedding since the bottom play area has minimal padding. It is good to have a soft mattress to ensure optimum comfort for the baby.
Getting a pack and play for your newborn baby can be a good investment for new mothers as it can be used as a bassinet, a changing station, and a play area as well. You may also use it as a sleeping area until your baby is old enough to transition to a toddler bed. Do remember to follow the safety guidelines to ensure your baby has a safe and sound sleep.
References:
MomJunction's articles are written after analyzing the research works of expert authors and institutions. Our references consist of resources established by authorities in their respective fields. You can learn more about the authenticity of the information we present in our
editorial policy
.
The following two tabs change content below.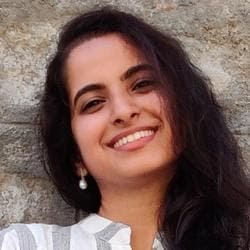 Sanjana Bhattacharjee
Sanjana did her post graduation in Applied Microbiology from Vellore Institute of Technology, India. Her interest in science and health, combined with her passion to write made her convert from a scientist to a writer. She believes her role at MomJunction combines the best of both worlds as she writes health-based content based on scientific evidence. Sanjana is trained in classical…
more