The Duchess of Sussex spoke to NPR over the weekend about some of the "Easter eggs" and nuggets she and award-winning illustrator Christian Robinson planted within the pages, including a nod to the royal's late mother-in-law, Princess Diana. 
"If people start digging, I think you can find sweet little moments that we've tucked in there. From my favorite flower, even my husband's mum's favorite flower, forget-me-nots, we wanted to make sure they were included in there," Meghan told NPR's Samantha Balaban during her Weekend Edition "Picture This" segment.
"There's a lot of special detail and love that went into this book," she added. 
Meghan and Prince Harry have honored Diana before with forget-me-nots over the years, as the duchess included the special flower in her wedding bouquet back in 2018.
The two included the late princess's favorite flower in the background of a photo of Archie for a Mother's Day tribute in 2019, and also planted forget-me-not seeds at a school event in 2020, on the 23rd anniversary of Diana's death.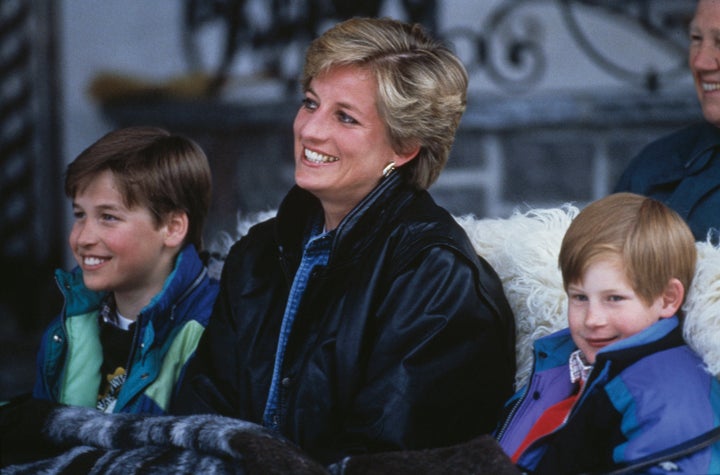 "The Bench" is a very personal project for the duchess, as she wrote the book based on a poem she penned before Harry's first Father's Day with their son, Archie. 
"As most of us do, you go, what am I going to get them as a gift?" the duchess told NPR of trying to come up with a gift for her husband and son. "And I thought I just wanted something sentimental and a place for him to have as a bit of a home base with our son." 
Watching Harry and Archie together also helped inspire the vignettes found in the story, the royal told NPR. 
"You know I often find, and especially in this past year, I think so many of us realized how much happens in the quiet," Meghan said.
"In this story I'm observing this love between my husband and our son and imagining what it will be when as they have more shared moments as our son gets older, so from scraping a knee to having a heart broken, whatever it is, that they always reset at this bench and have this moment to bond."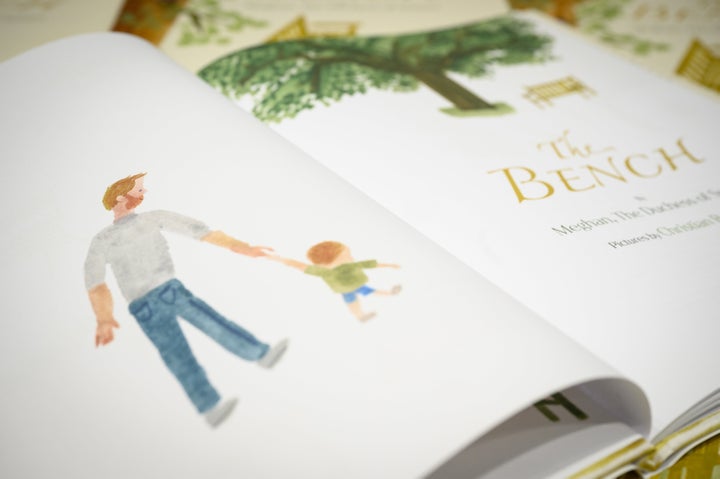 And yet, despite all of the personal touches in the book, Meghan said she really hopes "that people can see this as a love story that transcends the story of my family." 
"It's a love story," she told NPR. "It's really just about growing with someone and having this deep connection and this trust so that, be it good times or bad, you know that you had this person."